Victoria Workplace Accident Injury Lawyers
Practicing State & Nationwide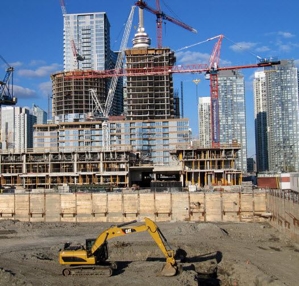 An employer has a responsibility to maintain a reasonably safe work environment for employees. Too often, employers don't meet their responsibility. The result? People get badly hurt and, tragically, some of them die.
Whether a worker lost a limb in a factory accident or has been exposed to hazardous chemicals, we can help. We have obtained financial compensation for workers injured by dangerous conditions at construction sites, oil fields, offshore drilling platforms, and other work settings.
If you sustained an injury or if a loved one died in a work-related accident, contact an experienced Victoria workplace injury attorney at Cole, Cole, Easley & Sciba, P.C. for a free initial consultation. Our lawyers will listen carefully to the details of your case and determine whether you may be able to recover financial compensation for your injury or loss.
Cases We Handle
Our firm files lawsuits on behalf of workers who were injured in all kinds of worksite accidents. Were you injured by faulty manufacturing machinery, at a construction site, or by exposure to toxic chemicals?
Contact us if you were seriously injured in a workplace accident, including those involving:
Asbestos / silica
Maritime accidents
Mold
Faulty machinery
Improper safety gear
Dangerous conditions
Oil field accidents
OSHA violations
Plant explosions
If you've been injured in a workplace accident, lawyers from insurance companies may contact you and propose a settlement. Don't sign anything without contacting an experienced Texas workplace injury attorney at Cole, Cole, Easley & Sciba, P.C. for a free initial consultation. You will pay no attorneys' fees unless we recover a financial settlement in your personal injury case.
Located in Victoria, Texas, the workplace injury attorneys at our firm represent clients in Cuero, Goliad, Point Comfort, El Campo, Edna, Beeville, Three Rivers, Hallettsville, Houston, and many other locations in the Crossroads area and across Texas.