Oil and Gas Lawyers in Texas
Located in Victoria. Practicing State & Nationwide.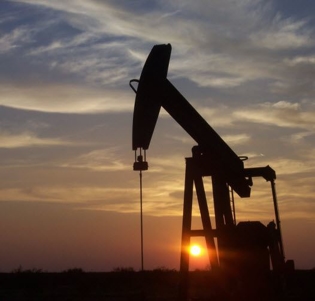 A number of environmental, financial, and legal issues are involved in the drilling for and extraction of oil and gas. Responsibility for environmental clean-up, as well as a royalty schedule, must be addressed in lease agreements between landowners and oil and gas companies.
At the law office of Cole, Cole, Easley & Sciba, P.C., our Texas oil and gas attorneys are prepared to consult environmental experts, surveyors, and engineers when representing our clients' financial and legal interests. Our legal team works to protect our clients from exposure to unwanted liability which could result in legal difficulties and financial responsibility for environmental problems that impact surrounding property owned by others.
We have years of experience in representing landowners in matters related to oil, gas, and mineral exploration and extraction. To schedule a free consultation and discuss how we can help you, contact the law office of Cole, Cole, Easley & Sciba, P.C. today.
Legal Considerations Involved in Oil & Gas Agreements
Why do you need an attorney to represent you throughout the process of an oil and gas agreement? It's fair to say that these types of agreements are complex and that each one comes with its own unique challenges and circumstances.
The law office of Cole, Cole, Easley & Sciba, P.C. advises and represents clients in regard to the following oil and gas issues:
Water rights
EPA and environmental clean-up liability
Royalty disputes
Determining royalties
Lease agreements for oil and gas
Indemnification and insurance
Duty to Market
Drainage issues
Seismic surveys
Mineral rights
Pooled agreements
Surface agreements
If you are looking to navigate your legal matter as seamlessly as possible, we would strongly recommend hiring an attorney at the onset. With over half a century of experience, our legal team is equipped and ready to effectively represent your rights and interests.
Considerations when Drilling or Extracting Oil, Gas & Minerals
If you own minerals or have royalties near a producing oil or gas well, or if you are in a pooled unit of a well that is producing, you may be experiencing money damages without being aware of it. For a free initial consultation to discuss your specific situation, contact the Texas oil and gas attorneys of Cole, Cole, Easley & Sciba, P.C. today.
An oil company that has an oil, gas, and mineral lease on any part of the land or minerals owned by you owes you certain specific legal duties:
To protect you against the drainage of your oil or gas (royalties) by a nearby well;
Not to pool your land, minerals or royalties with land that has no oil, gas or minerals under it;
Not to produce a nearby well at such a high rate that it damages oil and gas reserves under your land;
To protect your mineral or royalty interest against loss as a result of the way oil and gas are produced from a reservoir under your land through a well on or near your land;
To pay you the royalty price called for in the oil and gas lease.
If you believe that the oil company you have a lease agreement with is not fulfilling their legal duties, then give us a call at (361) 678-3233 or contact us online to arrange a free, initial case evaluation today.
Who Do You Turn to When You Have Been Deprived of Royalties?
Contact the Victoria oil and gas lawyers of Cole, Cole, Easley & Sciba, P.C. We can also provide legal services required for oil and gas exploration and property acquisition as well as prosecuting and defending oil and gas related matters in litigation. Travis Edwards is able to handle all of your transactional oil, gas, and mineral law needs.