Dangerous & Defective Drug Attorneys in Victoria
Serving Clients throughout Texas & Nationwide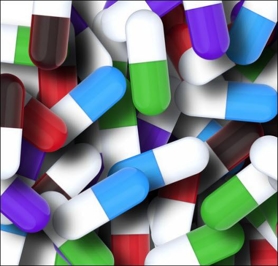 When a doctor prescribes a medication to help you overcome a health problem, you have a right to expect it will be safe and effective. Drug companies should disclose relevant information to doctors and patients. After all, prescription medications go through extensive testing by the Federal Drug Administration before they become available to the public. Unfortunately for patients and their doctors, the FDA does not know the status of many post-approval studies promised by drug companies.
In one study, the Inspector General of the Department of Health and Human Services said the FDA should improve its monitoring of studies. The Inspector General said 35% of 336 annual reports due in 2004 were missing entirely or contained no information on open, post-marketing study commitments. The FDA validated only 30% of the reports.
Dangerous medications can cause severe side effects and even death.
Have You or a Loved One Suffered Side Effects or Health Problems Related to Unsafe Drugs?
For a free initial consultation and case evaluation, please contact the Victoria dangerous drug attorneys of Cole, Cole, Easley & Sciba, P.C. We've helped people recover financial compensation for injuries from all types of dangerous drugs. We'd like to help you, too.
We handle claims for such defective drugs as:
Abilify
Actos
Benicar
Invokana
Januvia
Pradaxa
Risperdal
Taxotere
Testosterone Treatments
Xarelto
If you are injured by the use of a prescription or over-the-counter medication, vitamin, or herbal supplement, please consult a Texas dangerous drug attorney at Cole, Cole, Easley & Sciba, P.C. as soon as possible. We will gather evidence, review medical records and take depositions from medical experts. We prepare a case as if it were going to trial because thorough preparation encourages the opposition to come to a fair settlement. If they do not, we will strongly represent your injury case in court.
Throughout the process, we keep clients informed of important developments in a case. We believe good communication with clients is the key to a successful client-attorney relationship.
Located in Victoria, Texas, the dangerous drug attorneys of our firm represent clients in Cuero, Goliad, Point Comfort, El Campo, Edna, Beeville, Three Rivers, Hallettsville, Houston, and many other locations in the Crossroads area and across Texas.