Victoria Accident Attorneys
Assisting the Injured State & Nationwide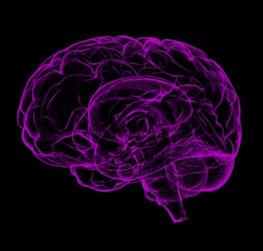 Serious accident injuries impact much more than someone's physical health. Injured people might not be able to return to work. They may not be able to provide or care for their family. They may also suffer psychological distress as a result of the accident.
The Victoria accident attorneys at Cole, Cole, Easley & Sciba, P.C. have decades of experience working for clients facing all varieties of accident injuries. Our goal is to show insurance companies or the jury exactly what you are going through, from your physical pain to the day-to-day impact of your injuries.
Contact us to schedule a free consultation and learn how we can help.
Pursuing Fair Compensation for Serious Injuries
We start preparing your personal injury case from day one. With our in-house investigators, we visit the scene of your accident to gather evidence and talk to witnesses. We work to have the clearest possible understanding of your accident on hand when we meet with the insurance companies or present evidence in court.
Then, we talk to your doctors and medical experts to get a solid understanding of your injuries and their permanency.
We find answers to questions, such as:
What are the rehabilitation or physical therapy costs?
Will you be able to work the same job? If not, what jobs can you work?
Will you need to alter your home, car, or other property?
What other costs have you faced because of the accident?
In court, we present pictures, such as your MRI, so that the jury can better understand your injury and its effects. We want the jury to appreciate your entire experience.
Able to Handle Even the Most Complex Injury Cases
We have handled cases involving a wide range of serious injuries, including:
Traumatic brain injuries (TBI)
Closed head injuries
Burn injuries
Loss of limb
Soft tissue injuries
Neck and back injuries
Spinal cord injuries
Paralysis, including paraplegia and quadriplegia
Herniated discs
Shoulder and knee injuries
Wrongful Death
If your loved one was killed in an accident, you probably have many questions. At our law firm, we find explanations. We understand that even a large settlement or verdict isn't enough after someone killed your family member or loved one. Yet, the negligent driver, company, or employer should be held responsible for their actions. We help individuals and families bring wrongful death cases to recover financial compensation for the financial and emotional losses experienced after their loved one's death.
Whether you have suffered a brain injury, spinal cord injury, or the wrongful death of a loved one, contact an experienced accident attorney in Victoria, Texas.
You can also call us at (361) 678-3233 for a free consultation. Se habla español.