Victoria Chemical Exposure Attorneys
Dedicated Representation for Residents of Texas & Beyond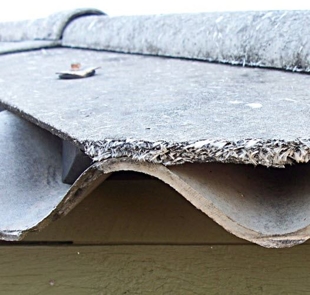 Have you been exposed to dangerous chemicals at work? Has a loved one died from a disease caused by workplace exposure to toxic substances? You may be able to recover financial compensation for your injuries or loss.
Contact the Victoria chemical exposure lawyers at Cole, Cole, Easley & Sciba, P.C. today for a free initial consultation and case evaluation.
Lung Cancer, Brain Tumors & Nerve Damage
Workplace exposure to hazardous chemicals and other toxic substances can cause chronic, even fatal, diseases including lung cancer, brain tumors, and nerve damage, just to name a few. A worker's exposure to asbestos many years ago can lead to the development of serious diseases, including asbestosis, silicosis, mesothelioma, lung cancer, and other cancers.
Coal Tar Pitch, Asbestos, Silica, Mold, Benzene & Coal Tar Pitch
Our attorneys have obtained financial settlements for individuals who were exposed to coal tar pitch, asbestos, silica, mold, benzene, and other hazardous chemicals and environmental toxins. We'd like to help you, too. If you suspect a disease or death was related to occupational chemical exposure, talk to an experienced Victoria chemical exposure attorney as soon as possible. In some cases, you may only file a lawsuit within certain time limits.
Aluminum plant workers who have been exposed to coal tar pitch may develop cancer many years after exposure. If you or a loved one has been exposed, you should consult your physician about regular testing for the effects of exposure to this harmful chemical.
It costs you nothing to discuss your situation with us. If you decide to pursue a claim, you will pay no attorney's fees unless we make a financial recovery in your case.
Shipyards, Steel Plants, Powerhouses & Construction
Workers who had asbestos exposure in the shipyards during World War II, as well as those who were exposed to asbestos in steel plants, powerhouses and in the construction trades may suffer the effects of exposure.
It may take decades for signs and symptoms of disease to appear. Many of our younger clients who were first exposed in the late 1960's to early 1970's are just now being diagnosed. If you or a loved one have significant occupational or para-occupational exposure or diagnosis, you should act quickly to protect your rights.
Located in Victoria, Texas, the chemical exposure lawyers of Cole, Cole, Easley & Sciba, P.C. represent clients in Cuero, Goliad, Point Comfort, El Campo, Edna, Beeville, Three Rivers, Hallettsville, Houston and many other locations in the Crossroads area and across Texas.