Charles Cole
Shareholder at Cole, Cole, Easley & Sciba, P.C.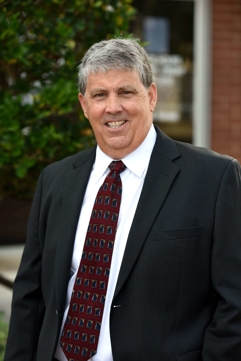 I am very proud to be a trial lawyer in Victoria, TX, following the example set by my father, Emmett Cole, Jr. My father ingrained in my siblings and me the desire to help the underdog – those who have been marginalized by society or simply feel powerless and without a voice in today's complex and overwhelming justice system. My father's generous spirit and compassion for the people of Victoria and surrounding communities motivated me to go to law school and then join him at his firm in 1995.
Before attending law school, I served as a missionary in Zimbabwe, Africa drilling water wells in poor, drought-ridden regions for two years. When I returned from the mission field, I married my wife and tried to figure out how God wanted me to continue serving him in my vocation. I was contemplating either returning to the mission field or attending law school. Witnessing daily how my dad helped those without hope, I decided to continue in his footsteps and become a trial lawyer. During law school, God confirmed that by giving me this verse:
"Vindicate the weak and fatherless; Do justice to the afflicted and destitute. Rescue the weak and needy; Deliver them out of the hand of the wicked."
Psalm 82:3-4
Every day I visit with folks who have been injured and are no longer able to provide for their families or have lost love ones due to someone else's mistakes or negligence. Often, they feel helpless and hopeless. What a wonderful feeling to be able to restore the hope of restitution and justice to these people as their advocate in our jury system. Our jury system gives the weak and powerless an opportunity to tell their stories to a jury of their peers and appeal to them for justice. I am so proud to be a part of the greatest justice system in the world – a justice system that enables the poorest of poor to have the same voice as the president of a Fortune 500 company.
Several years ago I represented a young lady who had sustained a significant brain injury when struck by a drunk driver. Without the help of an attorney and the promise of a jury trial, her future would have been bleak. Today, although still affected by her injuries, she has attended college and is able to provide for herself and live independently.
If you have been injured, come talk to us. We can't always help everyone, but we will certainly try. Let us help you find your voice and an opportunity to receive justice.