William L. Sciba, III
Shareholder of Cole, Cole, Easley & Sciba, P.C.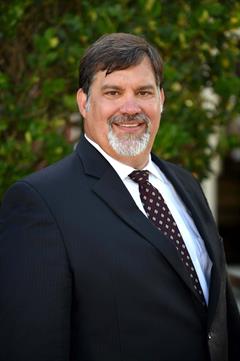 Will Sciba is an experienced, devoted attorney who believes in giving back to our community. He began practicing law in 1995. He first worked for this law office in 1987 when he was 16 years old. By the time he passed the bar exam, he already had eight years of experience working for a firm that was devoted to helping others. Since then he has devoted his practice to helping people that are in need but are confronted by a legal system that at times seems confusing, unfair, and downright frustrating. Most people who come into his office tell him, "This is the first time I've ever needed a lawyer, but…and I didn't know what to do." The truth is that many people wait too long to get the help they need.
In addition to helping people in the courtroom, Mr. Sciba believes people should give back to their communities. He has served on the board of directors for Perpetual Help Home, an organization that provides housing for women and children, and is the current President of the Victoria Community Action Committee, an organization that operates a meals-on-wheels program, provides energy assistance, provides medication assistance, and much more. He teaches a Sunday school class at his church and has coached youth baseball and football.
As an attorney, Mr. Sciba has devoted most of his time to helping people who have been injured. He was board certified in Personal Injury Trial Law in the year 2000. Having a firm grasp of the law, communicating with clients, and standing up to those who have done wrong is important for those who are injured and the safety of our community as a whole.
Mr. Sciba also has experience in other types of litigation including oil and gas disputes, employment laws, will contests and more.