Luther Easley
Shareholder at Cole, Cole, Easley & Sciba, P.C.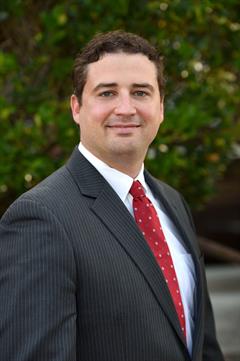 When asked by others what kind of lawyer I am I tell them the kind that helps people. Most people have never been faced with a problem where they or a loved one has been hurt or wronged by another. If you are faced with an unfortunate and traumatic personal injury, wrongful death, or catastrophic damage case, you will want to be able to depend on a personal injury attorney that has the knowledge and resources to provide the most help available for your harms and losses.
Having grown up in Victoria Texas, I always knew that I wanted to return to my hometown and give back to the community that gave so much to me. While working at the Victoria County District Attorney's Office, I was given the opportunity to give back to the community and hone my trial skills. After almost two years at the DA's Office I made the switch to Cole, Cole, & Easley, P.C. (now Cole, Cole, Easley & Sciba, P.C.), in order to practice the area of law where my passion laid and practice alongside some of the best trial lawyers in the nation. Please allow the firm and I to put our knowledge and passion to work for you in your time of need.